Yes, you're losing customers. A recent report from McKinsey & Company revealed that only 13% of customers remained loyal to a brand in 2017. 87% considered other brands while 58% switched to a new one.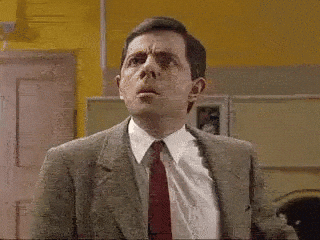 These customers ain't loyal.
People are jumping ship. But why? One likely culprit is poor marketing communication, or marcom. And the other? "When companies fail to achieve growth targets," says Workday, "90 percent of the time the root causes are internal— not external." That's right: poor corporate communication can also cost you customers.
Dynamic Signal's 2018 State of Employee Communication and Engagement report, which surveyed 1,072 U.S. workers, found that half of them are completely overwhelmed by the glut of disjointed communication systems in the workplace. So overwhelmed, in fact, that they've even considered quitting. Yikes.
When you do the math, that means one out of every three employees has considered calling it quits because of shoddy communication at work.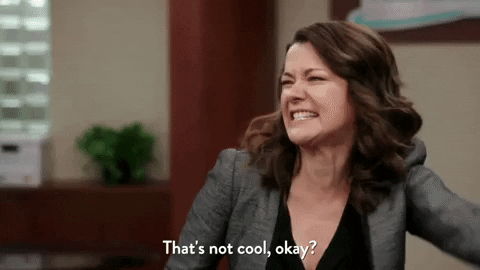 The fact of the matter is that, as a business, you should be able to clearly explain company policies to anyone you work with. Customers and clients want their questions answered. Employees and investors want their voices heard. Good communication, both external and internal, can bridge the gap between the two and ensure your company delivers on its brand promise.
In this guide, we'll go over what corporate and marketing communication is, key differences between the two, and important trends to look out for in 2019.
What is corporate communication?
Corporate comms is the practice of developing, executing, and managing communications intended to create a favourable point of view among stakeholders. Companies and stakeholders rely on each other to keep day-to-day processes moving forward. That's why good communication between the two is so important. Any message a business delivers to its audience, including employees, the media, and/or the public, is considered a form of corporate communication. Its goal is twofold: (1) to explain a company's mission cohesively and (2) to communicate that same message to every stakeholder.
As mentioned in our previous blog post, corporate comms is inherently cross-functional and involves employees from every level. Its primary responsibility is to shape and maintain a company's reputation by overseeing communication strategy, branding initiatives, internal/employee communications, organizational identity, responsibility, reputation, crisis communications, investor relations, and public relations.
What is marketing communication?
Marcom refers to various communication strategies companies employ to reach their target markets. Holistically, it's all the messages and media you use to communicate with your audience. Marcom includes the message you're sending, the means through which you're sending it, and the people you want the message to reach.
The primary goal of marketing communication is to reach a clearly defined audience and influence its purchasing behavior. To do so, businesses must continuously inform and persuade prospective customers by building awareness and inducing customer trials. Marcom's secondary objective is to create and maintain relationships with customers, prospects, and other external audiences. It's incredibly useful for retaining customers and reinforcing their purchase behavior.
How does corporate communication differ from marketing communication?
The type of audience you're reaching out to is the main distinguishing factor between the two. "Corporate communications are structured to convey the attitudes, beliefs and goals of an organization or company as an institution," says Chron, "while marketing messages are meant to inform the consuming public of a good or service. Where corporate communication is intended to represent the uniform opinions, strategies and motivations of a singular corporate entity, marketing communications are designed uniquely to influence consumers to purchase the goods and services that the corporate entity produces."
The takeaway: corporate communications apply to internal audiences (investors, stockholders, etc.). Marketing communications apply to external audiences (consumers).
Communications trends worth following in 2019
1. Better, more customer-centric storytelling
Once upon a time, simple ads riddled with misleading product claims were enough to convince customers to buy anything. But with technology changing the media landscape today, customers themselves are assuming the mantle and becoming unofficial salespeople for brands around the world.
Companies aren't bragging anymore. Instead, they're relying on happy customers to do it for them. How? By leveraging the power of social proof in their communication strategies. 90% of people trust peer recommendations over advertising. Next year, more businesses will use testimonials to create persuasive, compelling narratives and turn customers into brand advocates on social media, Internet forums, and blogs.
2. Less emails, more face-to-face meetings at work
Everybody loves email, right? It's fast, it's convenient, and (best of all) it's free.
But a recent report published in the Journal of Experimental Social Psychology suggests that the almighty email isn't nearly as powerful as we think it is. Instead, it suggests that face-to-face interactions are actually 34x more successful.
It makes sense. An email isn't exactly ideal for a first client meeting. Moreover, it won't get the job done in large-scale team/corporate meetings. Hiding behind them won't build effective working relationships with clients or coworkers either.
In 2019, businesses will make face-to-face communication a priority. And with remote work on the rise, platforms such as Skype, Slack, Google Hangouts, and FaceTime will put more pressure on email and help reduce traffic.
Examples of corporate and marketing communications
Still can't tell one from the other? Don't fret. We've included examples of both below. Take a look.
The contents of the following two publications are geared towards employees and stakeholders (instead of customers or the general public). The information spotlights company policies and procedures, investor relations, quarterly updates, and other important internal processes. Accordingly, these are examples of corporate communications.
Annual Report Example
Internal Newsletter Example
The next two examples are promoting various products and services to target customers (external audiences). One lists various product features and benefits while the other is advertising special discounts. Both are attempting to persuade potential customers to buy something. Therefore, they are good examples of marketing communications.
Catalog Example
Catalog Example